So honoured....
So proud to have been showcased on the Sugar Nellie blog....
I was featured at....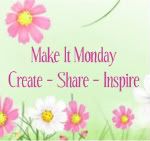 Myself and some of the other Pink Gem Designs DT designed card samples for a feature in Issue 39.....
Proud to be featured in Creativity magazine July 2011
I was featured on the...